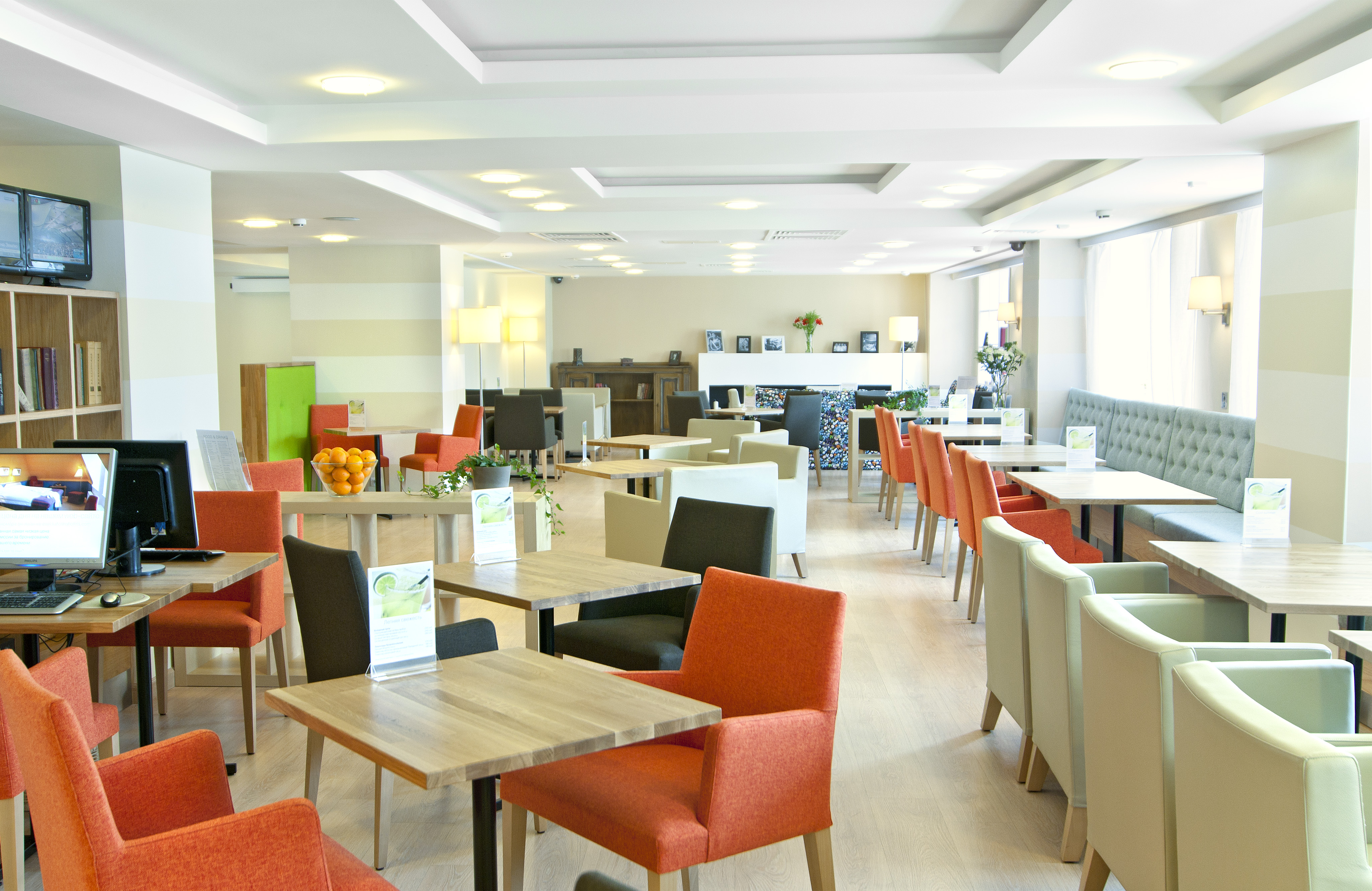 So you think hotels are all about beds? Think again, hotels are all about technology and that is one of the reasons I love the hospitality industry!
On a daily basis we use systems that make our work smooth, efficient, productive and fun! They are vital in helping us get reservations, advice us on rates and understand how we perform compared to our competitors the market.
Here is an overview of 4 areas of the Hospitality IT map:
– Marketing & Distribution
– Property Operations
– Real Estate Developement
– Finance & Accoutning
Let me tell you which systems we use at our hotels, in the areas of Marketing & Distribution as well as in Property Operations.
10 years ago when I started woking at Katerina City hotel in Moscow, one of the first things I implemented was a new website and signed us up to the benchmarketing tool STR Global (that year they merged with The Bench).
And one of the major projects I have led at the Katerina Hotels was the implementation of Serviatior, a back of house management system at Katerina Park hotel.
If you are not familiar with what software hotels usually use, the list of our systems will give you an insight. And if you are in the know – feel free to ask me about the performance of any of these systems.
Here is what we use at Katerinahotels.com:
KC =Katerina City
KP = Katerina Park
KO = Katerina Orlando
PMS – Opera (KC, KP),  eZee Absolute (KO)
Revenue Management – no system at the moment. Previously TopLine Profit, then ORMS.
Accounting – 1C  (KC, KP) Quickbooks (KO)
Restaurant POS –  Micros  (KC, KP)
Stock keeping –   StoreHouse  (KC, KP)
Rate Shopper – Travelline (KC), Rate Tiger (KP), BookingSuite (KO)
Channel Manager – Myfidelio HRS, in August change to Travelline (KC, (KP) Siteminder (KO)
Web Booking Engine – eZee Absolute (KC, KP, KO)
Reputation Management – Revinate (KC, KP, KO)
Bench Marketing – STR (KC, KP, KO)
CMS for website & Corporate portal – Bitrix (KC, KP) WordPress (KO)
Conference rooms management – Google Docs (KC, KP)
Display in lobby – Own development (KC, KP)
House keeping system – Serviator (KP)
Head of departments chat – WhatsApp (KO)
Visa application online form – Own developement (KC, KP)