I have a thing for backpacks. Actually I have a thing for all things practical: software, clothes, gear, food (I'm serious!) and pretty much everything else. Except art. And music. Though Spotify is pretty darn practical and I love it. So most of the time – practical is beautiful.
On occasions I sketch on the perfect backpack that will be the ultimate marriage between smart functionality and understated beauty, but right now I am searching for a smart and stylish backpack to carry my podcasting equipment.
I started looking for a traditional camera bag, like the Gura Gear 26, but now I think I'll get just the padded inserts instead and put them inside a beautiful bag (function+beauty). These are the things that need to fit inside.
I am considering one of these backpacks:
Treesizeverse (can it be worn as a backpack though?), Ally Cappelino, Sandqvist or Mismo. And this Mulberry is beautiful but too small (24x30cm) and costs like a trip to the moon, this affordable Asos is also too small.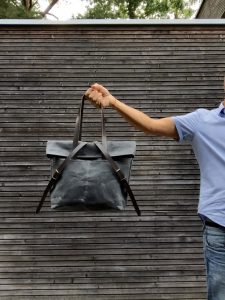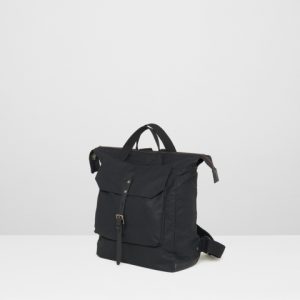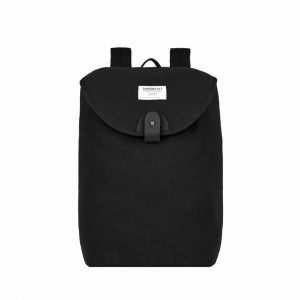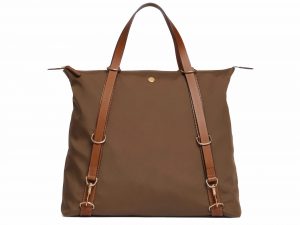 I have an older version of this Qwstion backpack, but the straps are just as thin in the new model. I understand that they need to move through the loops – but why not make the loops slightly bigger and pad the straps?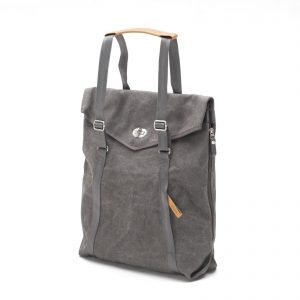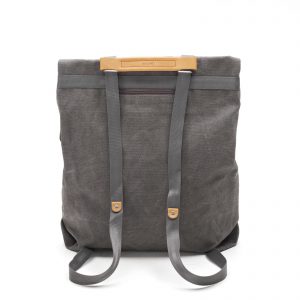 Now I mostly use my Muji foldable backpack (I have two of them) because they are super light and foldable. I jam it with kids swim school stuff, podcasting gear or weekend away clothes. Minimalism at it's best.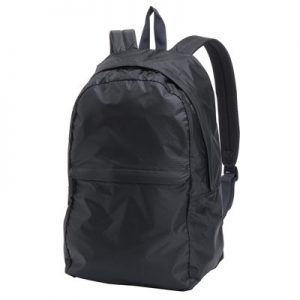 A while ago a got a Alite Bike to Beach bag mostly because the strap solution is close to the one I have designed for my dream back pack, but the straps are in really thick leather and not comfortable at all. A laptop barely goes in there and the opening is just to narrow to search for stuff inside. But the loose straps are neat – I have carried wet towels from the beach as well as extra clothes.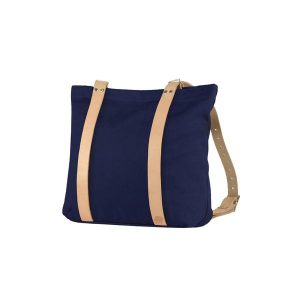 While on maternity leave in Stockholm with our second son I used the Longchamp Pliage backpack and it is amazing how much stuff it fits. My husband carries an older version of this Tumi and seems to like it.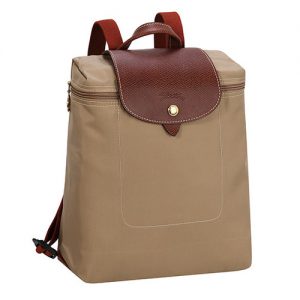 Does the Ergobaby count as backpack? The straps are the softest and the waist band does distribute the weight away from your shoulders to your hips in a very comfortable way. The Ergobaby Active is Number 1 on my "I just gave birth to a kid"- survival list.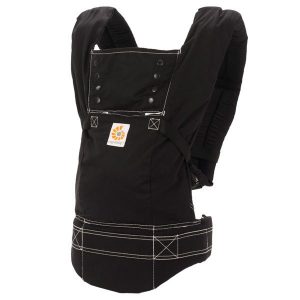 My kids carry the classic Kånken, stylish, durable and light. For me it's too much camping to take to a business meeting.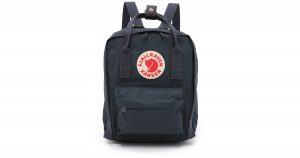 The search continues.
PS Even though this is a post about backpacks, I just wanted to add this Billingham camera bag and Billingham laptop case here for my own reference. They are nice, arn't they? And it seems like some Billingham models can be turned into a backpack with this harness.